Interested in helping create a healthier community? Join the Chamber Worksite Wellness Committee by emailing Kativa at the Chamber!
Has your workplace gone above and beyond in implementing health and well-being initiatives?  Help honor their achievements at the Chamber's Annual Meeting in early October by nominating them for the Workplace Wellness Award!
2018 Workplace Wellness Award Recipient
Positive total worker health makes a large impact on the businesses and organizations in our community. In partnership with the Cerro Gordo Department of Public Health and Healthy – Mason City, the Chamber is pleased to recognize Sukup Manufacturing Co. with the Workplace Wellness Award.
As the world's fastest-growing bin company and largest family-owned, full-line grain drying and storage equipment manufacturer, it is no surprise Sukup has taken total worker health to the next level as well. Programs for employees range from disease prevention screenings and nutrition, to stress management and commuter safety.
Sukup Manufacturing recently opened "Sukup Health Solutions", an on-site health clinic for employees. The space includes two offices, four exam rooms, and one lab - which is staffed by a Registered Nurse and Nurse Practitioner from Mercy Medical Center – North Iowa. Employees are able to schedule an appointment for a variety of services including, biometric screenings, health coaching, immunizations, and smoking cessation.
Sukup sets a great example of the valuable well-being practices employers can provide to workers in the community. Congratulations to the entire Sukup Manufacturing team for going above and beyond to support employee well-being!
Videos of Past Recipients:
2018 - Sukup Manufacturing
2017 - Metalcraft
2016 - North Iowa Area Community College
The Chamber Moonlight Bike Ride will be held Friday, August 2nd in downtown Mason City! Learn more here.
Altruistic August Action for Happiness Calendar
Follow the Chamber's Pinterest page for Wellness Tips & Ideas.
Our pick: 🍽
Grilled Chicken Cobb Caesar Salad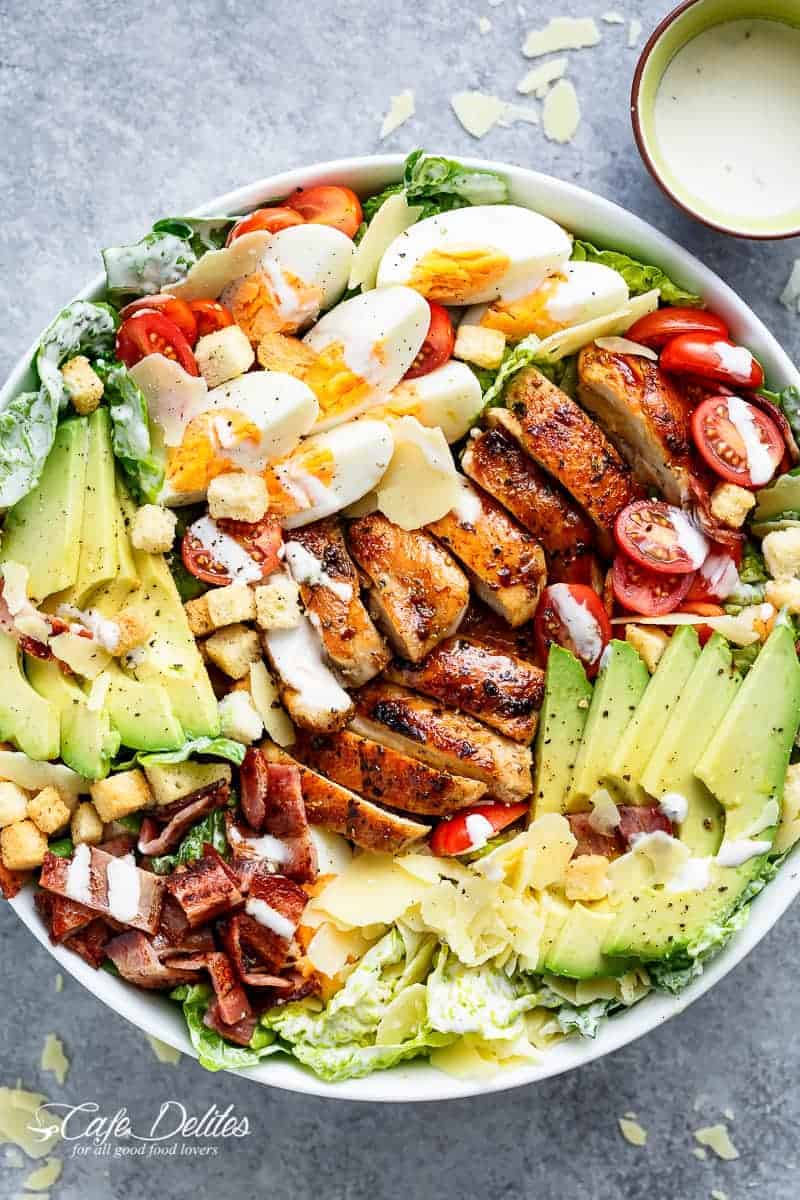 Prep Time: 10 minutes | Cook Time: 30 minutes | Total Time: 40 Minutes | Serves 4
Two Mental Health First Aid, USA certification courses were held in the spring of 2019 in conjunction with the Mason City Youth Task Force.
2018 Workplace Emergency Seminar with the Dept of Homeland Security.
2018 Moonlight Bike Ride!
2018 Netwalking Day!
More Wellness in North Iowa --
The Healthiest State Initiative, in partnership with the Iowa Department of Public Health, has launched a new opportunity for Iowa workplaces to support healthy choices for their employees. Employers of all sizes and representing all sectors are invited to sign up as a 5-2-1-0 Healthy Choices Count! Registered Workplace.
2017 Healthiest State Initiative Community Award Winner.
2018 Healthiest State Initiative Community Award Winner.
Like Healthy- Mason City on facebook for the most up-to-date wellness initiatives in our community.
Mason City Bike Trails:
Mason City Walking Route Maps:
- Elmwood St. Joseph Cemetery Nature Walk
- Elmwood St. Joseph Cemetery Spiritual Walk
- Elmwood St. Joseph Cemetery Historical Walk
- Sculpture Walk
- Borealis Walking Route
- Central Park Walking Route
- Footbridge Walking Route
- Landscape Walking Route
- Prairie House Walking Route
- Stockman House Walking Route
- Central Park to Footbridge Walking Route
- Central Park to Rock Glen Walking Route
- Central Park Long Loop Walking Route
- The Loop Walking Route
- Norris Park Walking Route
- Soutbridge and Downtown Walking Route
Blue Zones Project Designations 2017
Designated Work-Site
The Mason City Chamber of Commerce is proud to be a Designated Blue Zones Project Work Site!
The work site pledge provides resources, expertise, and collateral to help complete the pledge items along with detailed information on the research behind each pledge action item.  We encourage your work site to join the movement and become a designated work site.
Throughout the designation, the Chamber has implemented several wellness related items. Offering personality assessments to employees, creating walking routes throughout the Commerce Center, micro walking breaks, and a step tracking program.